Meet Cheryl Gershey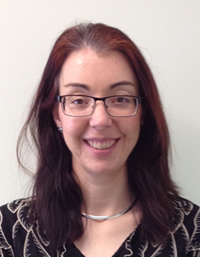 Cheryl Gershey is a Board Certified Pediatric Nurse Practitioner (PNP). She received her Master's of Science in Nursing and qualification as a PNP from the University of North Carolina at Chapel Hill in 2008. She practiced child neurology in Fayetteville from 2009-2013 under her maiden name Simons and is happy to be back in the area after some time in Washington, DC.
Cheryl Gershey is Board Certified as a Pediatric Nurse Practitioner and as a Pediatric Mental Health Specialist by the Pediatric Nursing Certification Board. Her interests include Epilepsy, Migraine, Tics and ADHD.
She lives in Southern Pines with her husband Dan and their dog, Autie.